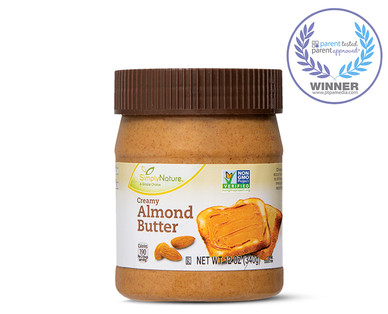 I have been loving this almond butter!
It costs $5.99 for a rather small jar and I almost didn't buy it because of that price.
But I needed it and I didn't have time to go to Publix for it.
I'm glad I did! Its tasty!
There is mild separation, so you have to stir it each time.
I dip my apple slices in it, smear it on toast and slather it all over bananas.
Don't look at the price and just try it!
Soooo good!
Disclosure: Aldi hasn't paid me in any way for this post.
Nor have they supplied any of the items I have reviewed in this post.