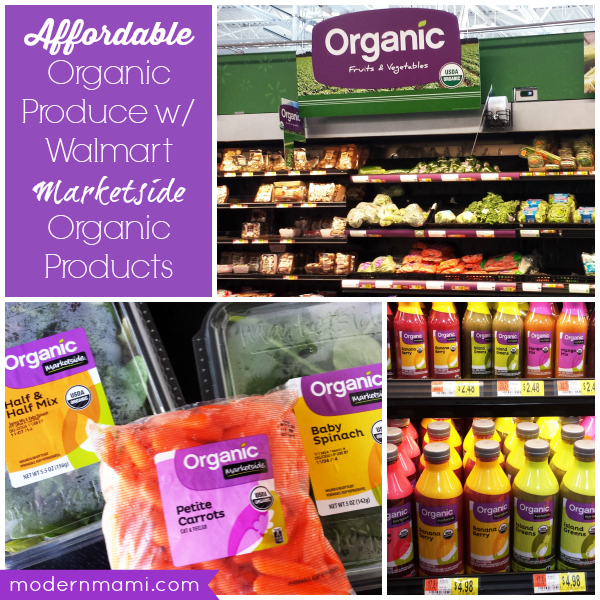 (Photo Credit: HERE)

We needed a few things for the house from Walmart
and we needed produce. Which usually means 2 stops.
I normally stop at Publix to grab the Organic produce when we
are done there since they seem to have the best selection.
But their prices are way more than I like to pay.
So imagine my surprise when browsing through Walmart this morning and seeing all the above Organic produce and more! I don't normally see much organic produce at Walmart. So I was kind of shocked. It has been awhile since I shopped there. I admit, I hate shopping there. :(
But this might make me change my mind.
I need to make a note to myself for next time to look for other organic items throughout the store. Since they are normally so busy, I seldom browse, I get what we need as fast as possible and get out.
Anyway...on to the shopping trip...


I bought:

2 lbs Organic gala apples
Organic Kale ( chopped )
Organic Romaine Hearts, 3 pack
Organic Green Onions
Organic Celery Hearts, 2 pack
2 lbs Organic Lemons
1 lb Organic Limes
Organic Grape Tomatoes
Organic Green Bell Pepper
3 lbs Organic Russet Potatoes
3 lbs Organic Yellow Onions
3 lbs bananas
2 half gallons Organic Valley Organic Whole Milk
1 dozen eggs
1 bag organic frozen broccoli florets
2 Nestle Cookie Dough
2 small bags Hot & Spicy Peanuts
1 Cookies & Cream bar
1 Tasty-cake PB cakes
6; 12 packs Diet Dr. Pepper
4 Sugar Free Instant Pudding mixes
1 Gain Island Fresh Liquid fabric softener
2 Walnut Ave Jar candles
( these are dupes for B&BW candles)
1 Shower Curtain Liner
1 Bath Mat
1 Plastic Basket Organizer Tray
2; 4 packs snack size Rubber Maid Takealongs
1; 25 oz. bag dog treats

Total OOP with tax: $117.85

$39.19 was Household items
&
$78.66 was groceries

That's amazing for all that Organic Produce/Dairy!
It might even make me *gasp* shop at Walmart more.
Have any of your guys noticed more Organics in your Walmart stores? How do they compare to conventional grocery stores quality?
Same? Better or worse?

My Total OOP for the month: $175.26