Busy.
That just about sums up our day.
By the time my hubby was home from work,
our entire house looked differently inside.
We rearranged the Family Room, Foyer, Kitchen &
Dining Room. It looks better too!
The hubby says the house is always so clean,
but until I do something
drastic like today, its hard for him to notice
the little changes I make almost daily.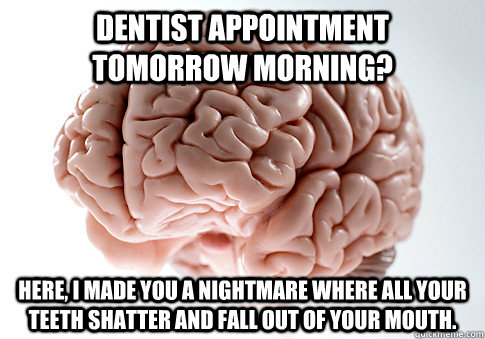 Yep, you guessed it.
I had a dental app't to get a cavity filled.
I hate going to the dentist, even for my cleaning every 6 months.
But its even worse when I have to have actual "work" done.
I'm a big ole' baby! lol!
At my last app't the dentist found 2 small cavities on separate teeth, that apparently were bigger than she thought they were going to be from the
X-ray when she started working on me yesterday.
Fast forward 2 hrs later in the dentist chair,
she only finished one cavity on ONE tooth. :(
I had to make another app't to go back for the other one because I was done.


Even though I didn't feel any ACTUAL pain from her working in my mouth since she gave me 4 large syringes of general anesthetic injections to numb me up.
The 2 hrs of pressure from the work were hell on the TMJ.
My muscles are still sore today.
So I am taking it easy.
Prescription strength Naproxen and warm compresses.
Although my next app't is 2 weeks away, I wanna just say for the record that I am wholeheartedly dreading it!
That was a few tidbits from our day that was...
From our family to yours,
have a beautiful and blessed day friends!
(photo credits: various sites via Google Image Search)