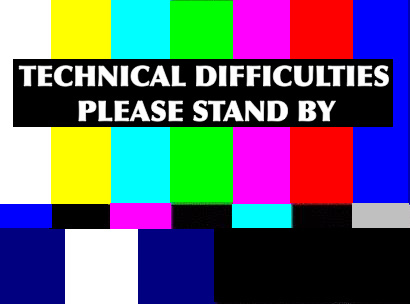 Seriously.
BOTH my husbands and my cell phone decided to die, on Valentines Day but in very different ways.
Mine...went belly up...stuck at the LG logo screen.
My hubby's...met its match with a blank white screen.
So crazy!
I have had my phone for almost 4 years, with no trouble at all.
My hubby's phone is a little over a year old...just outside of the warranty. It couldn't be IN warranty...could it?
Oh no...that would be too easy.
lol!
We are now the proud owners of 2 over priced S5's.
We don't finance them, so it was rather costly.
At $599 each before tax...we looked at each other in the Verizon store and said..." Happy Valentines Day". lol!
Monday was pest control day.
Which meant as soon as he got done, roughly at 4pm. We opened all the windows in the house, fired up the grill outside and enjoyed the beautiful evening outside.
Even though our pest control service swears that the fumes from the spray is non toxic to humans, we take no chances.
Which also meant on Tuesday...aka...today...we have to get everything wiped down inside the house.
I want to be pest free, but it is still kind of scary that they spray those chemicals around your whole house.
This is what I feel like we should do after treatment, so we gotta get busy...lol!
That was a few tidbits from our weekend that was...
From our family to yours,
have a beautiful and blessed day friends!
(photo credits: various sites via Google Image Search)