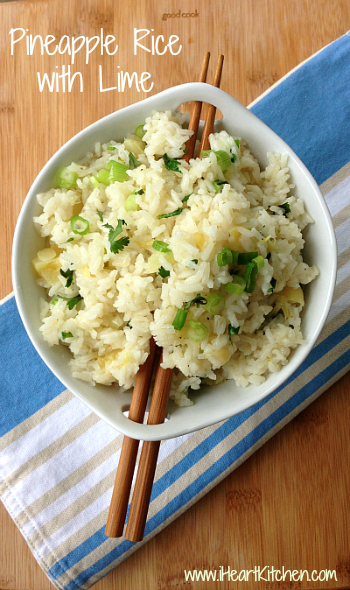 How yummy does that look? lol!
so I just had to check it out to see if it was a Vegan dish,
it can be made Vegan with swapping out the butter for Earth Balance! Woot!
I didnt know this until I read her post this morning! Yay! There are not many posts yet, but I am sure it will be just as wonderful as iheartpublix!
Thanks Michelle! You rock!
Here is her recipe: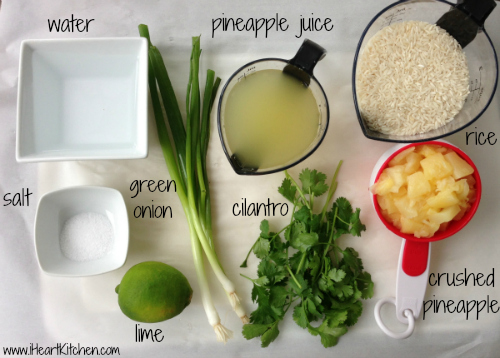 Ingredients
1½ cups uncooked long grain rice
20 oz can of chunk pineapple in 100% juice (crush pineapple before use)
1 cup water
1 lime, zested & juiced
½ teaspoon salt

1/4 cup fresh cilantro, minced

1/4 cup green onions , chopped
3 tablespoons butter (optional)
Instructions
In a medium saucepan, bring water, pineapple juice, crushed pineapple, lime zest, and salt to a boil.
Add rice, reduce heat to simmer and cook for 20- 25 minutes (or until tender).
Remove from heat and stir in lime juice, cilantro, chopped onions and butter.
Adjust seasoning and serve
Now, you will notice above that the recipe calls for "butter", I will sub this item with Earth Balance Vegan butter. That is the only change to make it 100% Vegan!