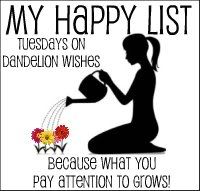 &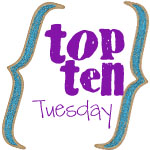 Its true,
1. As I type this, I am sitting in my newly decorated screen/sun room, with a ice cold glass of my home brewed sweet tea with fresh lemon slices, enjoying the beautiful weather
we are having here in Florida and watching the ducks swim in the lake, and the Sandhill Cranes taking a stroll down our street...lol!
Its another 78 degree and fabulously sunny day!
= Free
2. Its an early release day for my son from school tomorrow, so no jam packed traffic picking him up, since we will avoid all the after work traffic.
= Free
3. Having the best hubby on the planet ( well MY section of the planet anyway = D) call from work, just to say "hello, I love you" is awesome! and totally
= Free....and very lucky!
4. Getting the phone call last night from my younger brother, so excited that he and his wife are expecting another child in September. So I am gonna be an Auntie...again...lol! Between all my brothers and sisters I have to really think about how many times over I am an Auntie....its alot!
But to hear the sound of his voice so happy....makes me even happier for him!
= Free
5. Tattoo, our Shih-Poo, trying to talk to me....seriously, he thinks he is a human. Watching him chatter his mouth and the noises he makes is hysterical.
=Free
6. Planning our summer vacation to the Keys, just browsing around online, taking in all the images makes me wanna go now.
=Free....well for the time being anyway =)
7. My daughters face when her best friend called just now and told/asked her if she could visit for spring break! Yayyyy Samantha's coming to visit!
=Free
8. Our new neighbor, leaving for work....finally!
I dont know about you guys, but I simply cannot stand a noisy neighbor. Seriously, he has a truck that has all kinds of alarms on it, they all make different noises. Combine that with being super sensitive, on top of blaring music playing inside the vehicle with the windows down.....yeah....makes it hard to hear my self think!
= Free.....but can I get a refund on this one? lol
9. Making it through the day without gettin a headache from number 8....
= Free..minus the cost of the Excedrin....owwweeee!
10. Having a terrible nights sleep only to be in the most fabulous mood today
= Free but how the heck is that possible??
I bet you guys thought this post was gonna be about freebies items after coupons huh? Tisk, tisk!..lmao!